Lot 22 "Rehabilitation of Road III-866 - Krichim - Mihalkovo" from km 66 + 857 to km 88 + 050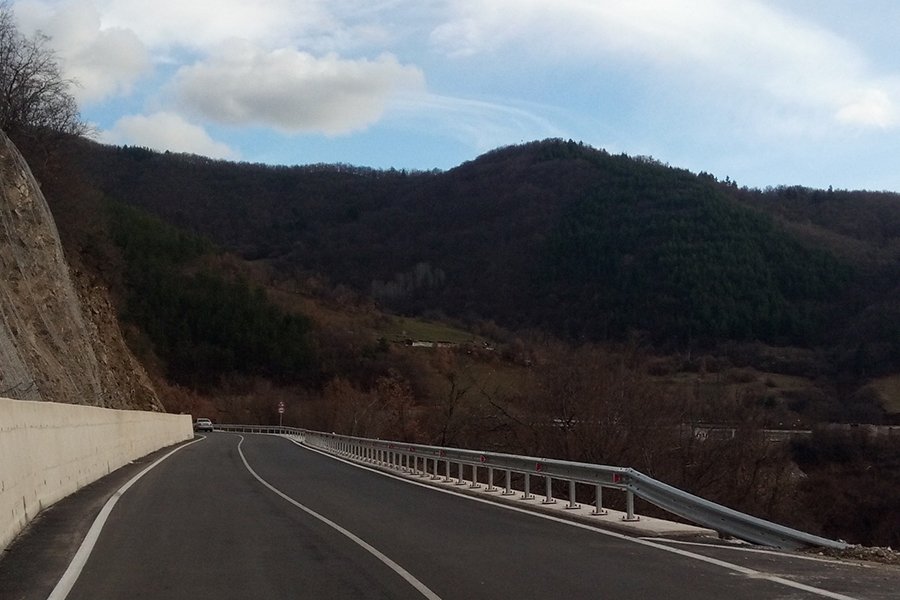 Project BG16RFOP001-7.001-0022-S-01 OP "Regions in Growth" OP "Regions in Growth" - Lot 22 "Rehabilitation of Road III-866 Mihalkovo - Smolyan" from km 66 + 857 to km 88 + 050 with total length 21.193 km - Smolyan Region.
European Union funding is 85% and national co-financing 15%.
Employer: Road Infrastructure Agency
Construction Supervision: "Patconsult 2000" Ltd. - Sofia
Contractor: "ISA 2000" Ltd. - Sofia
Designer's supervision: "ILIA BURDA" Ltd.
Construction value : 24,5 mil. BGN
Construction Contract No. RD-33-10 / 09.07.2018.
Construction Supervision Contract № RD -36-8 / 23.07.2018г.
Construction Supervision value: 493 500 BGN
Construction Permit: PC-14 / 03.22.2018
Start of construction works - protocol 2a / according Order № 3 / 31 July 2003 - 23.08.2018.
The deadline for implementation is 15 months.
The third class road is the main road connection for the inhabitants of Mihalkovo, Krichim and Devin with the town of Smolyan. The road section also provides quick access to the road I-8 Pazardzhik - Plovdiv.
The section starts from the junction for the wall of the Tsankov Kamak Dam near Mihalkovo and passes along the Vacha Dam (from km 66 + 857 to km 88 + 050). The length of the section is 21.1 km. The rehabilitation works includes replacement of the road surface, improving the dewatering and drainage system, new road marking, road signs and restraint systems. The project also includes the construction of reinforcement walls to the right, along the entire length of the road section from 1.00 to 3.00 m in height. In some sections of the road, high-quality nets are installed to prevent rocks and earth sliding.